Since 2013, we have supported over 250 students to put their values to work through our immersive, cohort-based programs in leadership and social entrepreneurship. Groundswell Alternative Business School is a not-for-profit society that delivers a unique approach to person-centred education and training on behalf of Groundswell Education Society, a registered charity. Our students come from diverse intersections of race, gender, sexuality, age, ability, and class, who are systemically underrepresented in business and leadership. They are creating alternative futures of work that are rooted in who they are, while serving the communities they belong to.
Groundswell is situated on the stolen and occupied territories of the xʷməθkwəy̓əm (Musqueam), Skwxwú7mesh (Squamish), and səlil̓wətaʔɬ (Tsleil-Waututh) Nations, in what is currently called Vancouver, Canada. We are also part of the Chinatown and Downtown Eastside neighbourhoods, and continually learn from local movements for decolonization and social justice.

Meet our Core Team and Facilitators
Our teachings are grounded in personal practice, lived experience, and decades of collective expertise in facilitating inclusive programs for leadership, social entrepreneurship, and local economic development.
We are committed to modeling alternative ways of working and relating – as an organization and as educators – to help our students and community feel seen, supported, and valued.
Daniela Guerrero-Rodriguez
DIRECTOR OF EDUCATION
Daniela is a decolonization educator, facilitator, and creative who uses a healing centered approach in designing programs and leading dialogues where unlearning journeys can take place. For over two decades she has worked locally and abroad on community building efforts in education, mental health, and the arts. These experiences and her M.Ed. in Arts for Social Change support the creation of compassionate and intersectional learning environments that combine a systemic understanding of the society we live in with creative liberation practices for building our new future. She is a queer Latinx femme of mixed ancestry and a settler on stolen and occupied xʷməθkwəy̓əm, Sḵwx̱wú7mesh, and səlil̓wətaʔɬ territories.
VALUES: love, creativity, joy, justice
STRENGTHS: learner, connectedness, individualization, futuristic, maximizer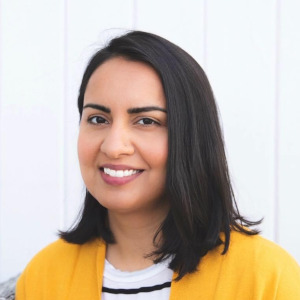 Samita Manhas
DIRECTOR OF PROGRAMS
Samita (she/her) blends her expertise in digital and community engagement to build meaningful relationships. She has an ongoing commitment to learning and leading with anti-oppressive practices in her work and life. As the Director of Programs, she seeks to create more inclusive and equitable spaces; she advocates for collective care and creating opportunities for folks to show up as they are. Previously, she crafted marketing and communication strategies with environmental and social justice organizations. Samita is a second generation queer South Asian woman. Her work is not only informed by these identities but also as a settler on stolen and occupied xʷməθkwəy̓əm, Sḵwx̱wú7mesh, and səlil̓wətaʔɬ territories.
VALUES: collective care, love, justice
STRENGTHS: empathy, intellection, connectedness, relator, developer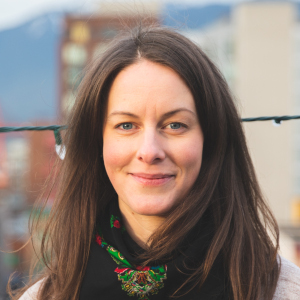 Paola Qualizza
DIRECTOR OF ECOSYSTEM DEVELOPMENT
Informed by her experience and interests in sustainable community development and ecology, Paola (she/her) cultivates partnerships and collaborations with our alumni and community partners. Since 2014, she has been involved across all aspects of operations and programming at Groundswell. In her role as a facilitator and event host, she encourages us to nurture the connections between our minds, bodies, and environments – online and offline. Having co-led initiatives in community currency and place-making, Paola enjoys pushing the realm of possibilities where economy, place, and culture meet. She lives as a White settler on occupied Sḵwx̱wú7mesh, shíshálh, səlil̓wətaʔɬ, and xʷməθkwəy̓əm territories.
VALUES: belonging, connection to nature, justice, play
STRENGTHS: adaptability, connectedness, relator, empathy, faith


You can **read more** about our core team and get in touch if you'd like to **work with us** to bring inclusive and immersive workshops and training to your team, program or organization.

Meet our Extended Team, Board, and Collaborators
Building alternative futures of work that transform the status quo is not work that we do alone. We are grateful for the support, guidance and accountability that our extended team, board members and collaborators bring to Groundswell.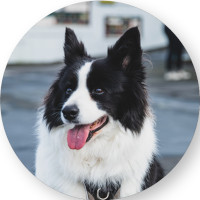 Lily Manhas
PAWSITIVITY COORDINATOR
Therapy dog and nap advocate; occasional co-facilitator at Groundswell.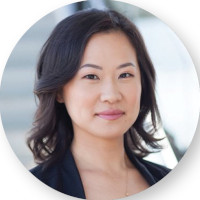 Elena Yugai
BOARD MEMBER
Social venture and impact investing advisor; Director at National Social Value Fund.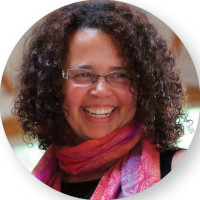 Mercedes Baines
ADVISOR
Psychotherapist and group counsellor; Owner of Mind in Body Integrated Counselling.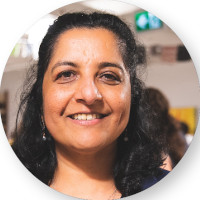 Sangeeta Subramanian
BOARD MEMBER
Governance and equity, diversity & inclusion consultant; Owner of Chetana Consulting.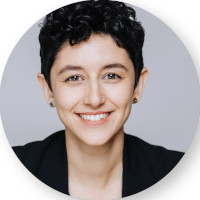 Gillian Cofsky
BOOKKEEPER & ACCOUNTANT
Finance and operations for non-profits & charities; Founder of Make It Count.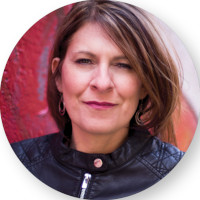 Mhairi Petrovic
WEB DESIGN
Digital Marketing and SEO; Owner of Out-Smarts Marketing.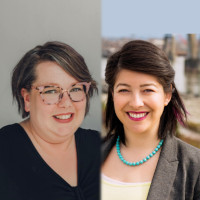 Trudi Goels & Nadine Nakagawa
Communications & PR
Communications and media strategists; Co-Owners of Ablaze Services.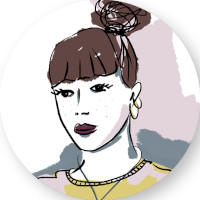 Giulia Bonforte
ILLUSTRATOR
Designer, illustrator and freelance creative.
THANK YOU TO OUR PARTNERS AND FUNDERS WHO SUPPORT GROUNDSWELL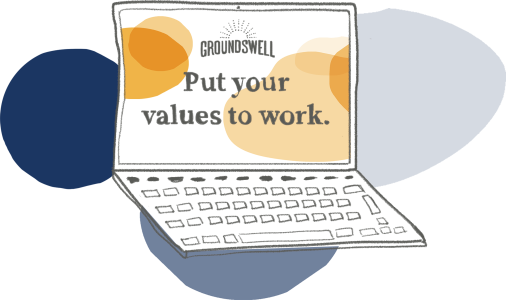 We'll keep you posted on events, new program dates, resources, and ways of putting your values to work.